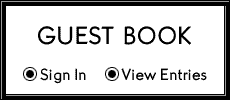 We are the direct descendants of the Wrights of Hammondsport, (see the page called WrightHistory), and trace our history back to 400 AD, (see the page called Ancestry.) 

The 
WrightHistory Page
 tells the story of our lineage, tracing our family history back from 
Edward William Wright
 and 
Harriett "Hattie" Belle Wortman Wright
 of Hammondsport, NY. This site also tells the stories of our family, through their five children (they had lost their twins at birth). The navigation links above take you to those descendants and their families. Our family genealogy book 
Our Roots Run Deep
 is on Amazon. 
See the video here.
We try to list birthdays and anniversaries now on our Facebook page. See icons on the right to LIKE us or check out our Facebook page.

And to our family members, please be sure to get me the latest photos and family information at my email address below, so we can all stay up to date on one another.

       MARILYN

Contact me at maredayt@yahoo.com.

 Our family history goes way back....take a look on our newly updated Ancestry Page.
To learn more about the Wrights of

We have come together many times over the years, and here are some photos from our reunions/family gatherings, both large and small. They are shown with the oldest first, where we go back through the years. Then, some photos from our official reunions from 1994 at Lake Lure to 2013 in Atlanta. And lastly, our memorial weekend for Bill Kellogg, where we came together in Hammondsport to celebrate his life.Enjoy!

On the left, a gathering at Hammondsport, with Little Bill and Dick on far left, and some of Lydia Welty Wright's family in the background. (She was Edward's 2nd wife)

On the right, a gathering at the Holidays in the early 50s, celebrating Christmas, something we did every year as a family, bringing food and gifts for everyone to the house in Hammondsport. How fondly we all remember those years! From this photo, there are only 2 of us left, Me (cuddlying the doll) and Sue, sitting next to me on the right.

Bea Enscoe used to form family gatherings at her home in Bath, NY, or she would rend a cottage or scout camp on Keuka Lake, and we would all meet there. This is from a gathering at Bea's in Bath during the summer of 1977. See if you were there.

One of our biggest official Family Reunions was in August of 1994, where we all gathered for a few days at Bun and George Raftis's home on Lake Lure in the Carolinas. What a wonderful time, so many of us. Below is a photo of the quilt made by Marla, and presented to Bunny & George as a memento of that wonderful event. You can see the photo of all of us, below the date. And also, here are some of the casuals taken of some of the family members. There are more pictures that you can see of some of the family groups, on the 2nd Hammondsport generation pages: 
Bea
, 
Elmer
, 
Ethel
, and 
Mil
.
Some of the best action took place in the kitchen! Cleaning up, relaxing, talking, really enjoying one another!

Below right, the 2 family matriarchs, Louise (on left) and Rosa.

On the left, Me and Dick in front of our 2nd Hammondsport generation cousins. And on the right, my two children Christina and Steven, in front of the 3rd Hammondsport generation cousins that attended. Wow, are we all good looking!!! The wRightSide family!

On the right is Bill and me, catching up. One of the wonderful things that happen at these family get-togethers/reunions is we catch up on everyone's news! We miss you Bill! 

"At the Raftis home, we were surrounded by memories,

 Recalling those precious times we all once shared.

 We celebrated that our family was together again,

 Because Bun and George proved that they cared.

 There is a strange illusiveness in joy, quiet dignity in tears,

 As little joys and little sorrows were shared again.

 The soul of our heritage was strongly displayed

 As the sensation of family unity and love regain."

This was our latest official reunion in Atlanta.

This page was last updated 5/3/2022.

Copyright 2008-2022 by Marilyn K. (Wright) Dayton

maredayt@yahoo.com

On Friday, September 11, 2015, my daughter Christina and I headed to Hammondsport, NY and Keuka Lake area to stay until Monday. Many of us were going to be there to celebrate Bill Kellogg's life, and he would be interred in the Pleasant Valley Cemetery near Hammondsport, where so many of us Wrights lay. This became a reunion of sorts, for many of us, and gave us a chance to catch up on our lives and spend valuable time together. 

There was a lot of hugging going on, as you can see above right. Above left, we are watching an interview Kris did of his dad, which is shown on the left. Kris was the go-to-guy for the kids at bedtime for stories and talk.

We gal cousins enjoyed checking out the stores in Hammondsport.

Here is a photo showing some of our group that gathered by Keuka Lake for the weekend. In the front are Kris Kellogg, Pam Newton Coombs, Bill Wright, Pam Newton Orrell, Karolyn Kellogg McKnight, and Kathy Raftis Henry. In the back are Christina Fullerton (my daughter), me, Karen Kellogg, Sue Enscoe, and her daughter Kelly Sutton O'Malley.

Missing (those who left earlier) are Alice Wright, Catherine Wright. Also Sean McKnight and Carolyn Kellogg were there but were tending to the kids and taking the photo.

July 2019 REUNION in Alabama

What a wonderful reunion in Alabama at one of the Kubat properties at YourBigLakeHouse.com. A gorgeous property, and room for all of us. We enjoyed all the amenities, such as boating and rafting on the lake, playing games, and especially getting all caught up with one another.